PREORDERS: Drippy Ita Bag
$

30.00
Sold out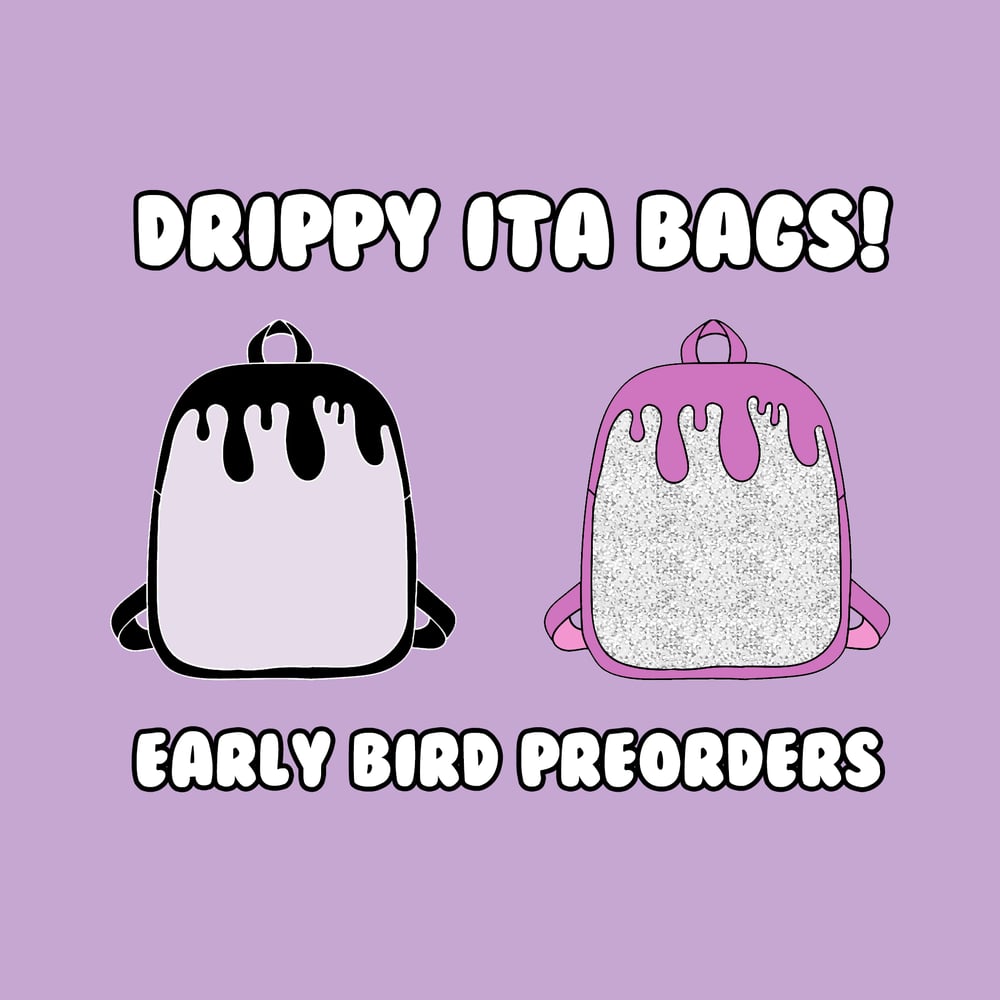 Early bird (pre-manufacturing) sale preorders for my Drippy ita bag! By purchasing while samples are in production you are purchasing knowing that I make damn good products and you're trusting that, together, we'll work to find the best design ever! I will completely share the production process and if anything gets remade I will make sure to post about it! I want to make the BEST ita bag out there!
Please view gallery of images here:
Please click here to view the gallery on my google images!
More images will be added as samples finish.
These preorders are $30, which is $5 less than the pre-order price (if any are remaining or leftover) when I physically have the samples. These will ALSO come with a surprise pastel goth/drippy Limited Edition pin! So basically, you're getting a bag for $20 plus shipping.
DETAILS:
* One Ita bag in Pinky/Purple or Black
* One LE Enamel pin
* Shipped with insurance to your door in 1-2 months time.
DETAILS OF BAG:
* 14.5in tall, 11.5in wide, about 5.5in deep
* Durable (silver) metal adjustable straps, zippers and closures.
* Comes with top loop and straps (it is a backpack!)
* TWO Zipper pouches, one is between the clear panel and the fabric for displaying your PINS. This is enclosed so you won't lose anything!
* The second zipper pouch contains space for your STUFF!
* Zipper pulls are STAR SHAPED.
* The pink/purple bag will have a clear WITH GLITTER panel
* The black bag will have a clear panel with NO glitter.
IF there are any issues with shipping send me an email so we can sort it out! If you are local and want to meet up I will REFUND your shipping.
Please follow my instagram for updates:
https://www.instagram.com/shoprozarria/
By purchasing anything from Shop Rozarria you agree to the terms and conditions.